Industrial Hygiene
Industrial hygiene refers to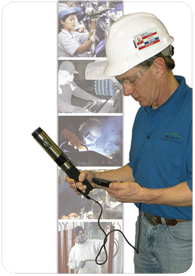 the recognition, evaluation, prevention, and control of environmental factors or physical conditions within the workplace that may cause sickness, discomfort and significant injury.
Allied scientists are trained and experienced in recognizing and evaluating workplace conditions that may adversely impact worker health and safety. Whether industrial hygiene issues are related to general OSHA compliance, or specialized conditions associated with dosimetry monitoring (noise) or airborne contaminants, Allied can assess the workplace conditions and provide practical solutions.
For additional information on industrial hygiene and workplace safety requirements, please visit:Occupational Safety and Health Administration (OSHA), OSHA Informational Booklet, or American Industrial Hygienists Association (AIHA).