Confined Space Rescue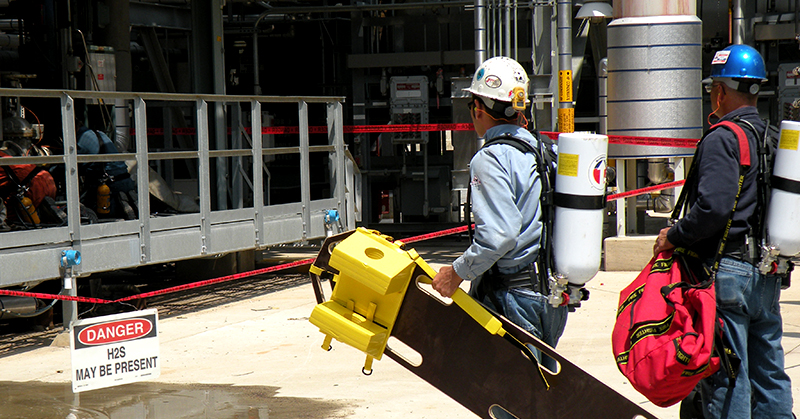 Permit-required confined spaces can present conditions that are immediately dangerous to workers' lives or health if not properly identified, evaluated, tested and controlled. Allied's certified and experienced professionals work closely with facility owners and operators to provide pre-entry planning, IDLH standby, and rescue services in the event that a life-threatening incident should occur.
COMMON PERMIT-REQUIRED CONFINED SPACES
Storage tanks & vessels

Process pits & sumps

Utility manholes

Lift stations

Boilers

Digesters

Mixers/reactors

Open excavations
When is a certified on-site standby rescue team required?
- When the facility owner's policy requires the presence of a rescue team.
- When off-site rescue services cannot respond in a timely manner.
- When off-site rescue services are not equipped for the rescue services required.
- When the confined space exhibits an IDLH hazard.
- When the confined space entry requires supplied air (SCBA or inline air).
- When a non-entry rescue attempt has failed.
Why Choose Allied Environmental Services?
OSHA 1910.146 and NFPA 1670 certified personnel

OSHA 40-hr HAZWOPER certified personnel

First Aid and CPR trained and certified

NFPA-approved rescue & retrieval equipment

Latest-tech atmospheric monitoring/metering equipment

Over 30 years of proven experience in the industry

Mixers/reactors

ISNetworld / PEC Safety / BROWZ / Avetta (PICS) approved