Hazardous Materials Management
Allied professionals are expert in the management of hazardous waste and materials, providing an economical, efficient, and flexible means of managing hazardous and non-hazardous wastes/materials. Allied specialists are expert in identifying and categorizing unused, obsolete, or unknown chemicals. To reduce disposal cost and client liability, Allied is dedicated to waste minimization, consolidation, neutralization and recycling whenever possible.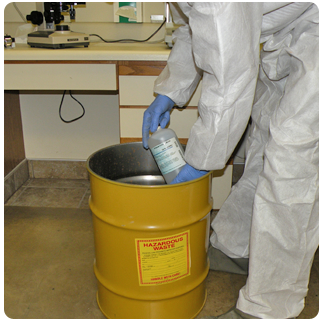 Waste management services include:
Waste characterization/classification/sampling
Lab packing of laboratory chemicals
Transport, recycling and/or disposal of:

RCRA listed wastes
Photographic and x-ray developing solutions
PCB-containing fluids and devices
Mercury-containing devices
Shock-sensitive materials
Pressurized cylinders
To provide responsive, flexible and cost-effective service, Allied has developed close working relationships with several
reputable and EPA certified waste disposal & treatment facilities. Allied performs regular on-site audits of all facilities receiving the waste we manage.

Acid neutralization tank service
Neutralization Tanks are generally located in facilities with chemical laboratories, such as educational facilities and hospitals. Tanks range in size from small units which can be placed under a cabinet, to industrial 3,000 gallon tanks. The tanks are designed to accept influent acid discharges from laboratory sinks or processes. The tanks typically contain limestone pieces that work to chemically neutralize and dilute the acidic lab discharge, which ultimately flows through the tank to sanitary sewer system. Problems often occur when inappropriate waste materials such as organic salts, oils, metal solutions and other compounds are flushed to the system.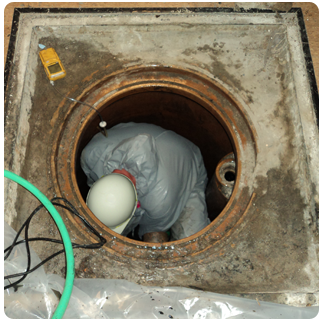 Allied technicians are experienced in routine servicing, cleaning, and complete restoration of neutralization tank systems. Allied recommends that all neutralization tank systems be placed in a scheduled maintenance program, and that limestone be replaced every 2-3 years.