Emergency Spill Response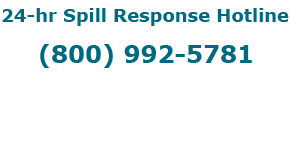 Unfortunately, accidents and equipment failures occur, and not always at convenient times. Releases of hazardous materials and petroleum products, whether large or small, can result in significant environmental and financial damages if not quickly contained. Allied's emergency spill response team is ready 24 hours per day, 7 days per week, 365 days per year to respond immediately to spills/releases of hazardous materials, mercury and petroleum. We utilize a 24-hour emergency call line (1-800-992-5781) manned by a live operator, to ensure that response actions are set in motion the moment a call for help is received. Our response equipment, including vac trucks, absorbent pads and booms, skimmers, neutralization materials, HEPA dry vacs, overpacking materials, and pressure washing units are maintained in a state of constant preparedness.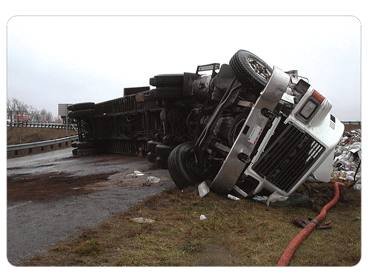 Every spill situation is unique and presents distinct hazards and challenges that must be evaluated on a case-by-case basis. Allied's response personnel are trained and qualified to evaluate site specific conditions and make quick and accurate decisions regarding the appropriate response action.
Allied is a preferred emergency spill response contractor of several county Emergency Management Agencies (EMA) / Departments of Homeland Security in Ohio.
Whether a release occurs along the roadside, within a stream, drainage system, industrial facility or on residential property, Allied can respond quickly to minimize damage and protect property.

Further, Allied provides post-spill assessment, remediation and restoration services to remove contamination and return property to pre-spill condition.
Helpful links: