Phase I Environmental Site Assessment
Phase I Environmental Site Assessments (ESA) are performed to identify environmental concerns attributed to current and past property uses, and to determine liability and business risk related to environmental issues on a property. Allied conducts Phase I Environmental Site Assessments in accordance with the current ASTM E1527-13 standard and the EPA All Appropriate Inquiry (AAI) rule.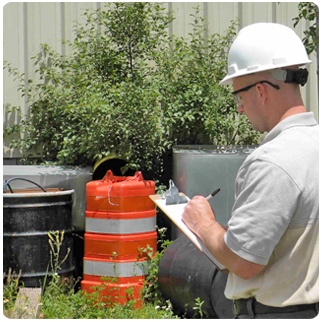 The quality and reliability of a Phase I ESA report depends on the knowledge, experience and thoroughness of the scientist conducting the assessment. Allied's scientists take great pride in our exhaustive attention to detail that often exceeds the industry standard, which provides our clients with confidence when making property acquisition/transaction decisions.
Phase I Environmental Site Assessments typically include:
On-site visual inspection of the subject property;
Visual inspection of adjacent properties, as viewed from the subject site and public property;
Review of available geological documentation;
A review of federal, state and local regulatory databases to identify reported environmental conditions associated with the Subject Property and surrounding properties;
Review of available historical documents including aerial photographs, fire insurance maps and city directories, to assist in determining past uses of the subject site;
A historical chain-of-title review to determine past ownership of the site;
Interviews with current and past property owners and occupants, and local government officials, regarding uses of the property and known environmental issues;
Report presenting the assessment findings, recommendations and all references/sources of information.
Additional services including asbestos inspection, lead-based paint survey, radon survey, mold inspection, wetlands delineation and vapor intrusion assessment can be added to the Phase I ESA scope of work upon client request.
For additional information regarding Phase I ESA standards and EPA AAI rules, please visit the following websites: