Lead-Based Paint Survey and Abatement
Prior to 1978, lead was commonly added to paint as a component of pigments, and as a stabilizer. Use of lead in residential paint was banned by the U.S. Environmental Protection Agency (EPA) effective January 1, 1978; however, lead-based paint is still used in some industrial and military applications.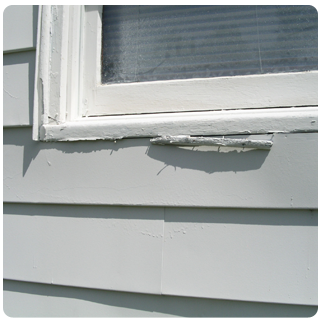 Lead is considered a toxic substance and can result in adverse health effects when ingested or absorbed into the body. Lead is a cumulative poison, meaning the body cannot rid itself of lead and concentrations accumulate with repeated exposures. Due in part to their small body mass and developing body systems, children are especially susceptible to lead-poisoning, which can cause damage to the brain, kidneys, liver and other vital organs. Lead exposure in children can also result in stunted growth and learning disabilities. Federal regulations specify that lead paint hazards must be abated in residential buildings occupied by children under the age of six.
Because lead can also cause serious health problems in adults, many industrial/commercial corporations and employers choose to minimize potential lead exposures in the work place by implementing management plans, removing or encapsulating painted surfaces, and monitoring employee exposure levels.
Allied is staffed with certified Lead Risk Assessors trained and experienced in assessment methodology, including survey by x-ray fluorescence (XRF), collection of bulk (paint chip) samples, and monitoring of airborne lead concentrations. Allied Lead Risk Assessors are certified to conduct lead inspections per HUD requirements. Allied has completed over 1,000 lead inspections and abatement projects in residential, commercial and industrial settings. Our clients can be confident in our ability to accurately assess the presence and extent of lead contamination, and safely eliminate the associated hazard.
For additional information regarding lead-based paint and management, please visit: