Asbestos Inspection
Asbestos Inspections and Management Plans
Allied was founded in 1987 as an asbestos consultant and abatement contractor. We have over 30 years of experience completing asbestos inspections, management plans, abatement projects, and third-party project oversight and specification writing.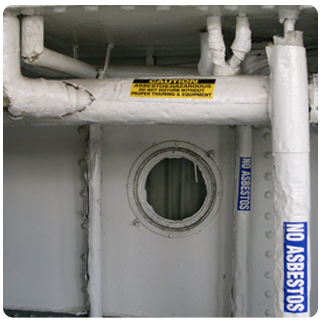 Asbestos is a term used to describe a number of naturally-occurring silicate minerals. For many years, asbestos was added to a variety of building materials and other products to strengthen them and to provide heat insulation and fire resistance. Asbestos takes the form of fibrous, needle-like structures that can be reduced to microscopic size when disturbed. If inhaled, these fibers become embedded in the tissue of the lungs and cannot be expelled. Fibers embedded in lung tissue over time may cause serious lung diseases including: asbestosis (scarring of the lungs), lung cancer, and/or mesothelioma (cancer of the thin membrane lining the abdomen and chest cavity).
Allied's team of certified Asbestos Hazard Evaluation Specialists (AHES) and Asbestos Management Planners have conducted over 3,000 asbestos surveys/inspections of industrial facilities, schools, hospitals, shipping vessels, commercial structures and residential dwellings. Allied inspectors are trained and experienced in survey protocol and sampling methodologies per EPA AHERA and NESHAP regulations.
Asbestos can often be maintained in place if in good condition. Allied has developed effective asbestos management plans for schools, and industrial and commercial facilities. Allied is also a qualified and certified provider of asbestos awareness training, which can assist facility personnel in properly managing asbestos within a building.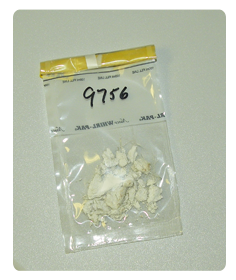 Third-Party Oversight and Specification Preparation
As a third-party consultant, Allied works to ensure completion of a cost-effective asbestos abatement project completed on time and in accordance with federal, state and local regulations.
Acting as a responsible advocate of our clients, Allied provides project specification documents and third-party oversight during asbestos abatement projects. Pre-project management includes development of a detailed scope of work, procedural specifications, abatement schedules and contractor bidding documents. Project oversight typically includes contractor supervision, documentation of removal activities and performing air-monitoring and sample analysis to ensure regulatory compliance. Upon project completion, the client is provided a detailed report documenting all contractor activities, daily progress logs, analytical results, and records of project disputes and resolutions.
OSFC Oversight
In 2001, Allied quickly became acclimated with the newly formed Ohio School Facilities Commission (OSFC) and began providing third-party consulting services to participating school districts throughout northwest Ohio. Allied has developed specifications and provided oversight for some of the largest OSFC-funded asbestos abatement projects to date, including Lima City Schools in 2005, which at that time was the largest OSFC funded project in Ohio. The Lima City Schools project included the removal of extensive quantities of asbestos prior to demolition and renovation of 12 school buildings. Allied continues to provide OSFC project oversight to school districts throughout Ohio. For additional information regarding the OSFC, please visit http://www.osfc.state.oh.us/.
For additional information regarding asbestos inspections, management and regulations, please visit: